Hi there I just love it when friends across Blogland host fabulous parties, that enable us to connect outside the Virtual World that has made it possible for us cross paths!!!
Recently
Flip Flops and Pearls
hosted a great Christmas Gift Swap!!! I loved shopping for my Christmas Swap partner , she's a mom of 2 who has developed a passion for running to stay fit... so I went with that bit of information.Can't wait to hear what she thinks of my choices for her and hope that it brings a smile to her day.
Well, the Christmas Gift Swap at Flip Flops & Pearls has closed for this year. But I'm certain if you keep visiting our Hostess D. will have a new creative party soon.
In the meantime, if you want to share a little friendship outside the Virtual World , click on over to
Life of Meg
, who is hosting a fab-u-lous idea .. A Mitten Mixer, to find out more
click here.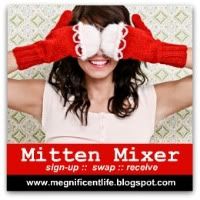 Thank you ladies for making BlogFriendships a little more personal!! Your creative ideas, time and effort to coordinate these fun off-line make it a great day for all!! Pop on over an give them a BIG BLOGLAND HELLO!!
If you participated in November and would like to participate again, just let me know via email and I will be happy to partner you up again with someone in for December.
How wonderful would it me to receive an actual handwritten letter!!!
Especially during this wonderful time of the year ...