Shell fish such as lobster,oysters,clams and mussels are a low-fat source of protein (hair growth) and contain pantothenic acid , a B vitamin that helps hair to look shinier.
Among the many antioxidant benefits this wonderful berry offers for skin,
it also contains a natural astringent that can aid in removing discoloration from teeth.
Catherine Zeta-Jones has often claimed in articles, that strawberries help keep her pearlies white.
Sweet potatoes are high in vitamin A, an antioxdant that aids in keeping skin fresh,smooth and clear.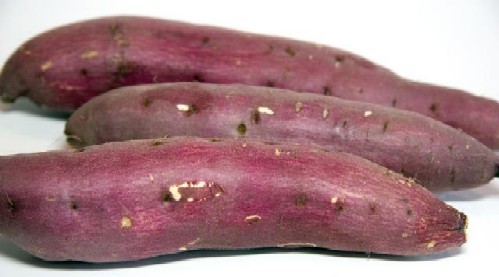 These are 3 of my all time favourite foods and to learn that they are also helping to keep me looking good, what more can a gal ask for? ...
What foods do you eat to help keep you looking great?