This is the 6th instalment in the Once Upon a Time series.
click on images for larger photo view
Though large like a castle the place the princess would call home for the next few months.. was far from the comfy interiors one would find in a castle.
No luxurious guest suite in the guest wing ...
The hospital ICCU, would be the princess's home for the foreseen future.
Once when a friend called the nurse's station and asked the difference between ICCU and CCU - he was told patients in
ICCU are closer to the other side
, while in
CCU are closer to living
.
When her eyes were open the only things the princess saw, were passing hospital staff
and doctors, nurses, respiratory technicians ...
there were no windows...just a few beds, separated by curtains (which were often pulled back- open-), much like what you see in emergency wards. Due to the seriousness of each patient's injuries, the ratio was
one nurse to one patient
.
Though the pain and inability to move her body - other than her left hand - should have been an indication that her injuries were most serious, the princess only wanted to return to her little castle. The injury to her brain did not process the seriousness of her condition. She would need
be able to breath on her own,

before she would be moved to ICC.
Once in ICC, she would need to learn to eat again (starting with liquids for swallowing and gradually moving to purée foods). Still unable to feed herself, her sister who had been constantly by her side since that first day ... would feed her, and at times let her try and feed herself. When it was determined that she would be able to take in food the feeding tube was removed and the princess was graduated to a regular hospital room.
The hospital room brought a whole new series of learning~ sitting up and learning to transfer from bed to wheelchair.
The princess, would also need to learn basics like speaking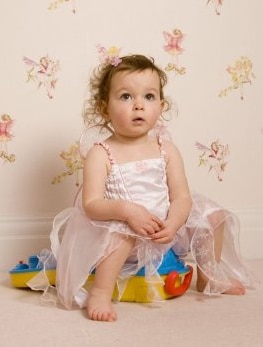 Using the royal throne...
Everyone, kept saying she would get to go home soon! If she could get through each of these steps. So, even though the progress was slow, confusing and painful the princess gave it all she could. With dreams that she would soon be home...
There's No Place Like Home!!