"So since you are not working after your accident, what do you do with all your time?"
is a question I am often asked. My first thought is to wait to answer them after I have been off some Meds for a couple days ... and unleash my ABI (acquired brain injury) in all its unfiltered brilliance,
on them
with my answer. Then I started to think, how many other people who are in similar situations as I am, being asked this
STUPID of STUPID
inquiring question. So I thought I would share with you an average week of activities in my life...
Aquatic Therapy
hmm maybe if RehabGirl was RehabBoy this would be
more fun/easier. Sorry RehabGirl.
Cardio and Physio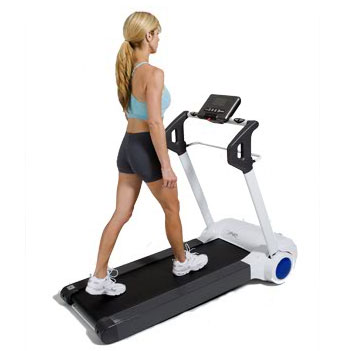 Had to get a Trainer, just so I would have structure and go.
Chiropractor
2X per week
Not fun, but much needed. Interestingly I have a few Chiropractors
work on me over the past four years and all have noted how my lower
back actually does not have much movement and the jamming around my
C2 and most of neck area ( I sustained a fractured C2 in accident).
Therapeutic Massage & Cranial Sacral Therapy
This is not fun, despite everyone around me thinking how great
a weekly massage is. Therapeutic is TORTURE, I really should be
going 2X per week; but it really does hurt in a healing way, but still it hurts.
For me this is the one therapy I look forward to as it addresses my ABI,
with my ability process information and get from my mind out my mouth. This is also
the one therapy I have a love/hate relationship with. I need it, can see the progress I've
made in the past four years (though still not my birth given voice, I at least no longer
sound like Minnie Mouse, I kid you not ~ I did). But it is also one of the sessions that
most reminds me of how much I have lost, in my vocabulary, spelling, grammar etc.
My OT is actually really great, she tries to find was to help me
become more self confident and increase my mobility.
Various Doctor Appointments
From Specialists to Family Physician and all others in between.
If the above Medical therapies were not enough, over the past few weeks,
I choose to add these holistic natural approaches to healing.
Have I mentioned how I miss my old self?
Therapeutic Yoga
2X per week
Reiki & Reflexology
Meditation Class
At Home Meditation
For some people this may not seem like a lot. But let me assure you that for someone facing some of the challenges I face ~ though I need these activities to help with my mobility and emtional well being this is both as draining as it is beneficial. What I have learned in the past few weeks this is too much for me, and I need to reprioritize, as all these activities have left me drained so that aside from the activities, I've just wanted sleep. Guess I have yet to master "pacing myself" and avoid crashing emotionally and physically.
So, the next time you think some else looks like they are enjoying the "fun pampering" in life, think of what they have gone through to have to NEED these things and remember when you actually NEED something to function day to day ... it no longer "fun or pampering"
Next time I will share when special treats become everyday basic needs.